Okay, well, I had SO many things to write about until I abandoned the Memes...then all I had to write about was writers block and how badly it sucks. Besides, I really like Letters of Intent.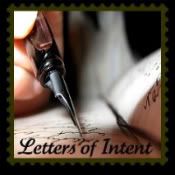 Dear Mr Ford Truck-
I know you're all big and manly in your sparklingly clean, raised, big tired, lots o' lights compensating phallic symbol, but we are not animals. You are not a bull, and my little green mini van with the Celtic and butterfly tramp stamp decals is not a cow for you to mount.
Back off my bumper!


For the record, I was already going 75 in a 60 MPH zone, and I would have gotten into the slower right hand lane if I wasn't consistently passing cars. Not to mention, there was a car in front of me (note the car and a half length distance between the two of us) that wasn't going any faster than I was, so your riding my tail like I was some kind of Saloon girl wasn't going to make me speed up any. You can't go faster than the car in front of you. Most of us have learned that- however, it is obvious that you have not.


Furthermore, when I DID have a chance to move into the right lane, why in the world did you follow me there, continuing to follow close enough to hold a pencil between us? When I was a kid, at dances, some chaperon would come and stuff a text book between me and the boy I was dancing with, and that was a slow dance, not a high speed chase as this was turning out to be. Why not pass me?


Again, we are not animals, we are not dogs, and you did not have to sniff my butt. No pheromones involved here.
Really. I'm not interested. Move ON.


Signed-


If it happens again, I'm slamming on the brakes.