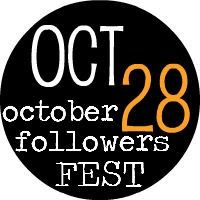 Photobucket">
Today, I am participating in possibly the LARGEST hop I have EVER seen. EVER. It's all about autumn! So, link up with your recipe, costumes, photos or other autumn favorite!
As for me, I have spent the last several weeks piled underneath tons of sweaters, and I gave one to a customer today (pictures are not yet ready, but will be up soon!) that I shocked even myself with, it's so beautiful! Lovely, warm, eclectic and one of a kind sweaters are PERFECT for this crisp autumn weather!
Want a closer look? Maybe want to purchase or commission one of your own? Visit me at
Vicious (up)Cycle
for a peak!!!
One more thing, I HAVE to pass this along. It's my new favorite guilty pleasure. Caramel apple cider cookies from
http://www.thecookingphotographer.com/2009/11/caramel-stuffed-apple-cider-cookies.html
- my friend made these for a Halloween party and I just fell in love. Follow the link for the recipe.
ALSO, I have tried both ways, and I prefer, instead of a whole caramel cube inside the cookie, I prefer using Kraft caramel bits- they're like chocolate chips but caramel morsels. They're better that way!