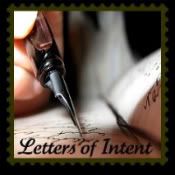 Dear readers and friends,
I have one week to get ready for an amazing Renaissance fair that I will be taking fantastical pictures at. Believe me, this will be such fun! Plus, it will benefit my sister in law's school. I am so excited, and I hope that this does wonderfully well. I hope we can earn money for the school as well as be successful in selling our products (Wings, hand made Elven rings, and Spoons for Scarlet) and making a lot of money. Hopefully, I'll have some great photo shop fodder as well, and I can post some pictures of some lovely little fairies. If anyone is interesting coming, please check here for some coupons to get great deals on my photography, my wings, and my rings.


The problem with this is that not only do I have a week to organize a whole bunch of stuff, I also have my Lilly's 5th birthday on Monday.


My point is, I'm under a lot of pressure. If it seems as though I have abandoned my blog, please know that I have not. If I seem to have disappeared, rest assured that there is no need for a search party. Leave me alone, and I'll come home...you know the rest.


Thanks a bunch,

Your Loyal Sidekick.